We are still experiencing apparel shortages and shipping delays from EVERY supplier across the U.S.
Delays from suppliers, warehouses, and UPS delivery times still continue. We understand the inconvenience this may cause you, but please know we are doing everything on our end to get your orders out as fast as we can once we have recieved the apparel. Please try to plan in advance. We are in this together!
Thank you for your patience!
*Hours available to meet with clients: Monday: *10-2 Tuesday: *10-2 Wednesday: *10-2 Thursday: *10-2 Friday: Closed for updating inventory, ordering, re-stocking.
Arrangements will be made if the hours above do not fit your schedule.
RANKED #1!
in the Miami Valley and surrounding cities in Customer Service, Satisfaction, Quality, and over all Turn Around Time.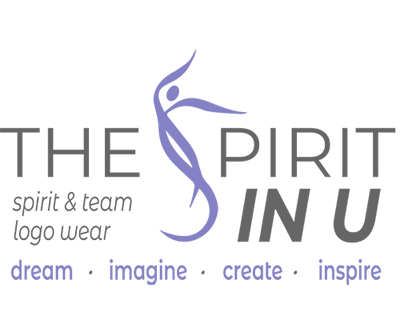 Living in Kettering since 1971 and raising 4 children requiring various uniforms and spirit wear items, I discovered what poor quality and service I was receiving when out shopping for the needs of my children. I was tired of the promises that were made and never fullfilled, or just "another" customer/number in their day. I also wanted my orders to be completed right! This experience made me realize that I could do a better job and make life easier for a lot of people in my position.
My goal was to make it an easier, more convinent, and make it right! I wanted to give customers a quality custom apparel, ready to pick up when promised or before. I wanted uniforms and spirit wear to reflect the school or organizations spirit...Hense, The Spirit In You was born in April of 2006. Being a perfectionist has been one of my biggest assests to our company.
We are a small business based in Kettering, giving each and every customer, school, and organization our full attention. We do not reguire our customers to sign a contract, ever! If we are doing our job right, there is no reason for one, you will be back. We pride our business on customer service. If you aren't happy, we aren't happy...period!
We have been serving Kettering City Schools, Private Schools, Universities, Corporate level businesses, Club organizations, such as Cheer, Dance, Drill Teams, Volleyball, Basketball, Soccer, Football, Softball, Baseball, and more for over 14 years now. I want to thank you personally for visiting our site and your patience as we continue to add more online products, and work towards the completion of our new site.
Lori Will Brunner